He went from a guest to a volunteer and Fran Thomas has been one of the backbones of our amazing corps at Kevin Guest House.
Now he's a recognized as one of the most committed volunteers in Western New York.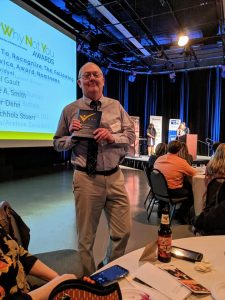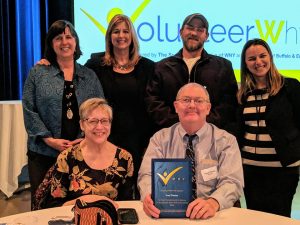 On March 28, 2019, Fran won the Commitment to Service Award at the Volunteer WNY: Why Not You Awards.
Fran and his wife, Peg, stayed at Kevin Guest House when in 2014 he underwent a blood and marrow transplant. After his recovery, and then his retirement, Fran wanted to give back and began volunteering at Kevin Guest House.
He drives in weekly from Middleport, an 80-mile round trip, to help with buildings and grounds projects.  He has laid tile in apartments, painted doors and hallways, and rolled up his sleeves to help clean. Most importantly, he brings his optimism and smile to the house!