Supporting Special Projects
From time to time the Kevin Garvey Society members are asked to help with special projects including our Comfort & Compassion Project.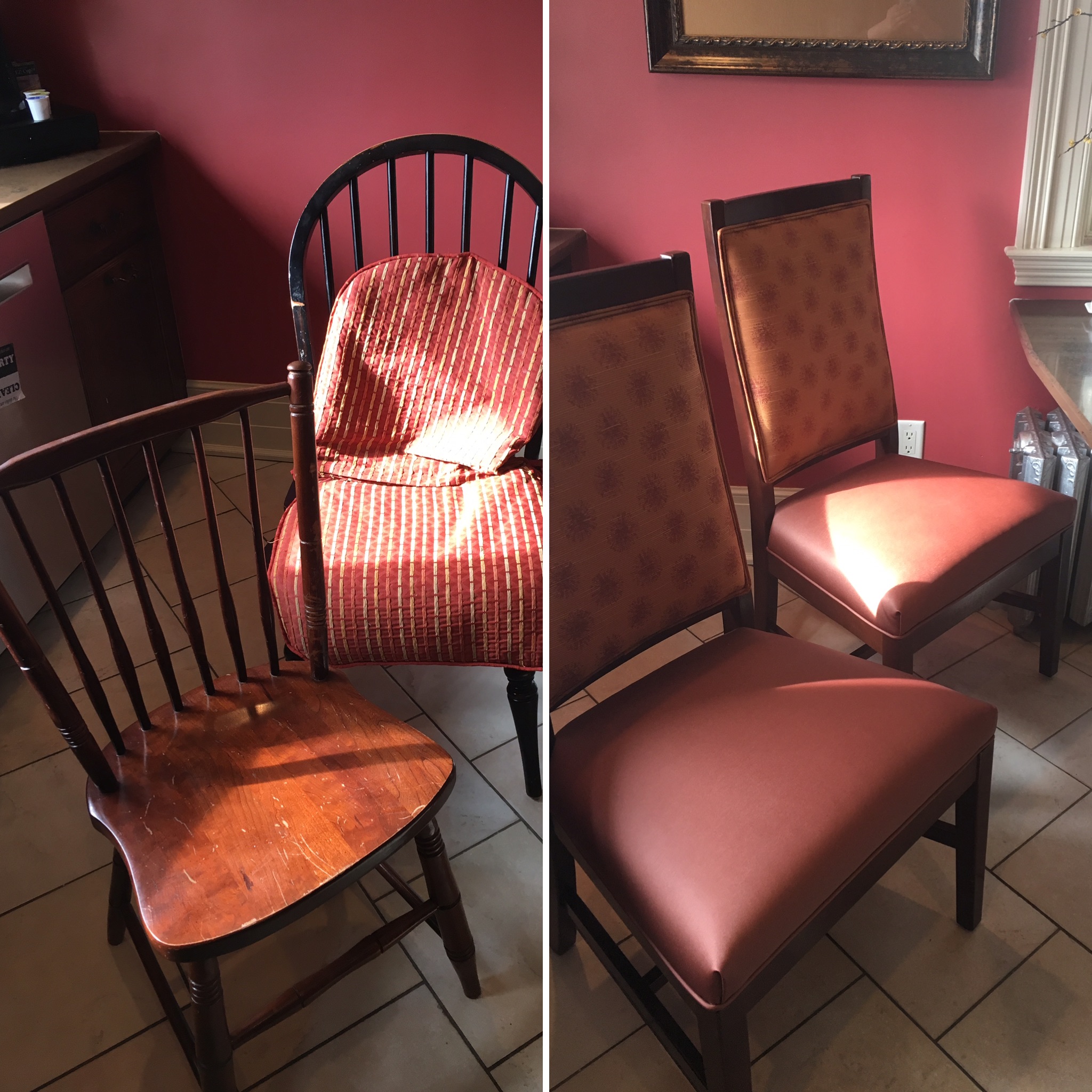 A number of years ago, our kitchen chairs had seen a lot of wear-and-tear. We needed to upgrade from the existing residential-grade chairs to something stronger. Most importantly we needed to make an investment in safe yet comfortable chairs that could be enjoyed by our guests each day.
Thanks to the extra-special generosity of our Kevin Garvey Society members, this Comfort & Compassion Project raised nearly $7,000 to purchase commercial-grade kitchen chairs. Our friends from the Interior Design Association of WNY helped find some that would look great in our beautiful kitchen, and secured them for a great price helping our donors' generosity go even further. Our 2019 Comfort & Compassion Project replaced the lovely but worn carpeting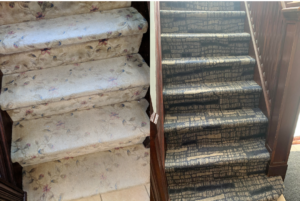 on the front and back staircase and throughout the second floor of the main house, including a couple of bedrooms. COVID-19 put the project on hold, but generous friends donated more $9,770, and the upgraded the carpeting provides a comfortable and clean environment for our guests.
In 2020, our project also focuses on safety and security in high traffic guest areas. 
Currently guest keys are kept in two locations – a small, hard to reach plastic box, the other inside a small bathroom cabinet with a safe for guest and staff valuables, and weekly deposits. Daily guest deliveries of personal items and medication remain in plain view but should be locked. A recent technology donation has generously replaced 15-yr-old equipment and laptops for guests to borrow, but we don't currently have enough lockable space to accept. Moving to new electronic key fob entry also requires a lockable, organized space.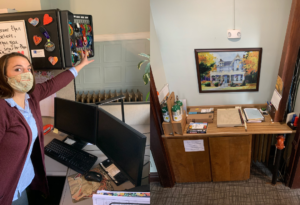 As we move to more touchless entry and other ways for guests to comfortably isolate in their rooms through technology, we need a custom cabinet built to store these items and keep personal belonging safe. There is only one space in the main house that can accomplish all this, requiring custom build due to the unique position of radiators, pipes, etc. Guests and staff will have easier access to items, while also keeping them more secure.